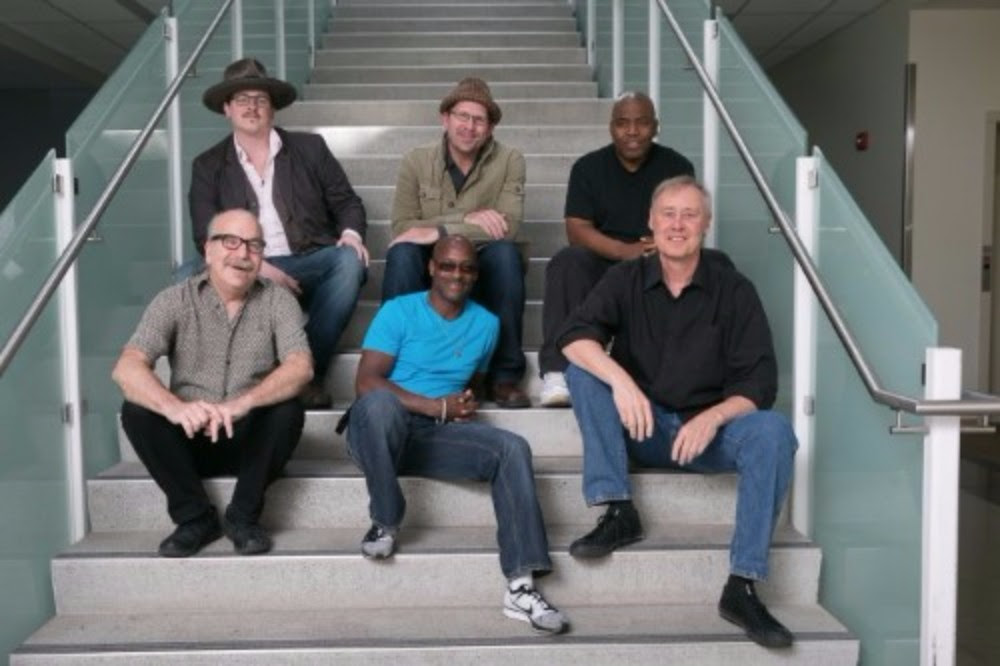 (2017-6-15)
Bruce Hornsby
(solo) will return this fall with several newly announced dates in Ohio, Iowa, New York, Connecticut, Tennessee, and a pair of shows in Florida. The run includes returns to a few favorites including the Troy Savings Bank Music Hall in Troy, NY and the Ridgefield Playhouse in Ridgefield, CT and closes with performances in Daytona Beach, FL and St. Petersburg, FL.
(2017-3-24)
Bruce Hornsby & the Noisemakers
have expanded their summer touring! New dates have been added in Georgia, North Carolina, Tennessee, Kentucky, Missouri, Colorado, Arizona, and Nevada.
(2017-1-31)
Bruce Hornsby & The Noisemakers
have added new spring tour dates! Highlighting the recent additions are a pair of four-night residencies at City Winery in New York and Chicago.
(2016-9-22)
Bruce Hornsby
newly announced 2017 tour dates!
Tour Dates:
January 14th - Sunshine Music Festival - St. Petersburg, FL
January 15th - Sunshine Music Festival - Boca Raton, FL
February 4th - UM Gusman Concert Hall - Coral Gables, FL
February 6th - Keeping the Blues Alive at Sea III - Tampa, FL - SOLD OUT
February 18th - Sedona Film Festival - Sedona, AZ
February 26th - Music Hall - Tarrytown, NY
February 27th - Count Basie Theater - Red Bank, NJ
March 1st - Tilles Center Concert Hall - Brookville, NY
March 3rd - American Music Theatre - Lancaster, PA
March 4th - The Grand Opera House - Wilmington, DE
March 5th - Turning Stone Resort Casino - Verona, NY
April 5th - Acadiana Center for the Arts - Lafayette, LA
April 6th - Manship Theatre - Baton Rouge, LA
April 8th - Trustees Theatre - Savannah, GA
April 9th - Charleston Music Hall - Charleston, SC
April 11th - Florida Theatre - Jacksonville, FL
April 13th - Carolina Theatre - Durham, NC
April 14th - Greenfield Lake Amphitheater - Wilmington, NC
April 29th - Infinity Downs Farm - Arrington, VA
May 29th - City Winery - New York, NY
May 30th - City Winery - New York, NY
May 31st - City Winery - New York, NY
June 2nd - City Winery - New York, NY
June 4th - City Winery - Chicago, IL
June 5th - City Winery - Chicago, IL
June 6th - City Winery - Chicago, IL
June 8th - City Winery - Chicago, IL
June 19th - Schermerhorn Symphony Center - Nashville, TN
June 23rd - Funhouse Fest - Williamsburg, VA
June 24th - Funhouse Fest - Williamsburg, VA
June 25th - Funhouse Fest - Williamsburg, VA
June 27th - Lexington Opera House - Lexington, KY
June 29th - Knucklehead's - Kansas City, MO
July 1st - Steamboat Free Summer Concert Series - Steamboat Springs, CO - FREE
July 2nd - Red Rocks - Morrison, CO (supporting Umphrey's McGee)
July 3rd - Vilar Performing Arts Center - Beaver Creek, CO
July 6th - Celebrity Theater - Phoenix, AZ
July 7th - Brooklyn Bowl - Las Vegas, NV
July 8th - Montbleu Resort Casino - Stateline, NV
July 20th - Meijer Gardens Amphitheater - Grand Rapids, MI
July 21st - John M. Hall Auditorium - Petoskey, MI
July 23rd - Lake Superior Big Top Chautauqua - Bayfield, WI
July 24th - Door Community Auditorium - Fish Creek, WI
July 25th - Potawatomi Casino - Milwaukee, WI
July 27th - Schaefer Center for the Performing Arts - Boone, NC
July 28th - McGlohon Theater at Spirit Square - Charlotte, NC
July 29th - Harvester Performing Arts Center - Rocky Mount, VA
August 12th - Polo Noir - West Linn, OR
August 31st - Lowell Summer Music Series - Lowell, MA
September 1st - Stone Mountain Arts Center - Brownfield, ME
September 2nd - LL Bean Summer in the Park - Freeport, ME - FREE
September 22nd - The Midland Theatre - Newark, OH
September 23rd - Grand Falls Casino Resort - Larchwood, IA
October 21st - Troy Savings Bank Music Hall - Troy, NY
October 23rd - Ridgefield Playhouse - Ridgefield, CT
November 2nd - Germantown Performing Arts Center - Germantown, TN
November 3rd - ASC Jamison Concert Hall - Birmingham, AL
November 5th - Peabody Auditorium - Daytona Beach, FL
November 7th - Mahaffey Theater - St. Petersburg, FL
Tickets on sale:
www.brucehornsby.com/tour