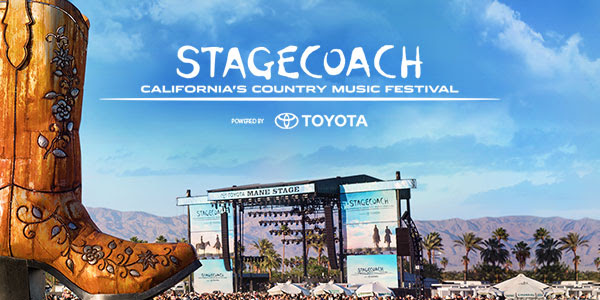 (2016-11-16) 2017
Stagecoach
Line up announcement!
(2016-7-13) It's Official! The 2017
Stagecoach Country Music Festival
will take place April 28 - 30, 2017.
Starting THIS Friday, July 15th at 9:00am PDT thru midnight (or while supplies last), To purchase 2017 festival passes. That's right, this is a ONE DAY ONLY advance sale. This is your only opportunity to purchase GA passes for the advance sale price of $269.
Lineup:
Tickets on sale:
www.stagecoachfestival.com/2017-advance-sale-faqs/